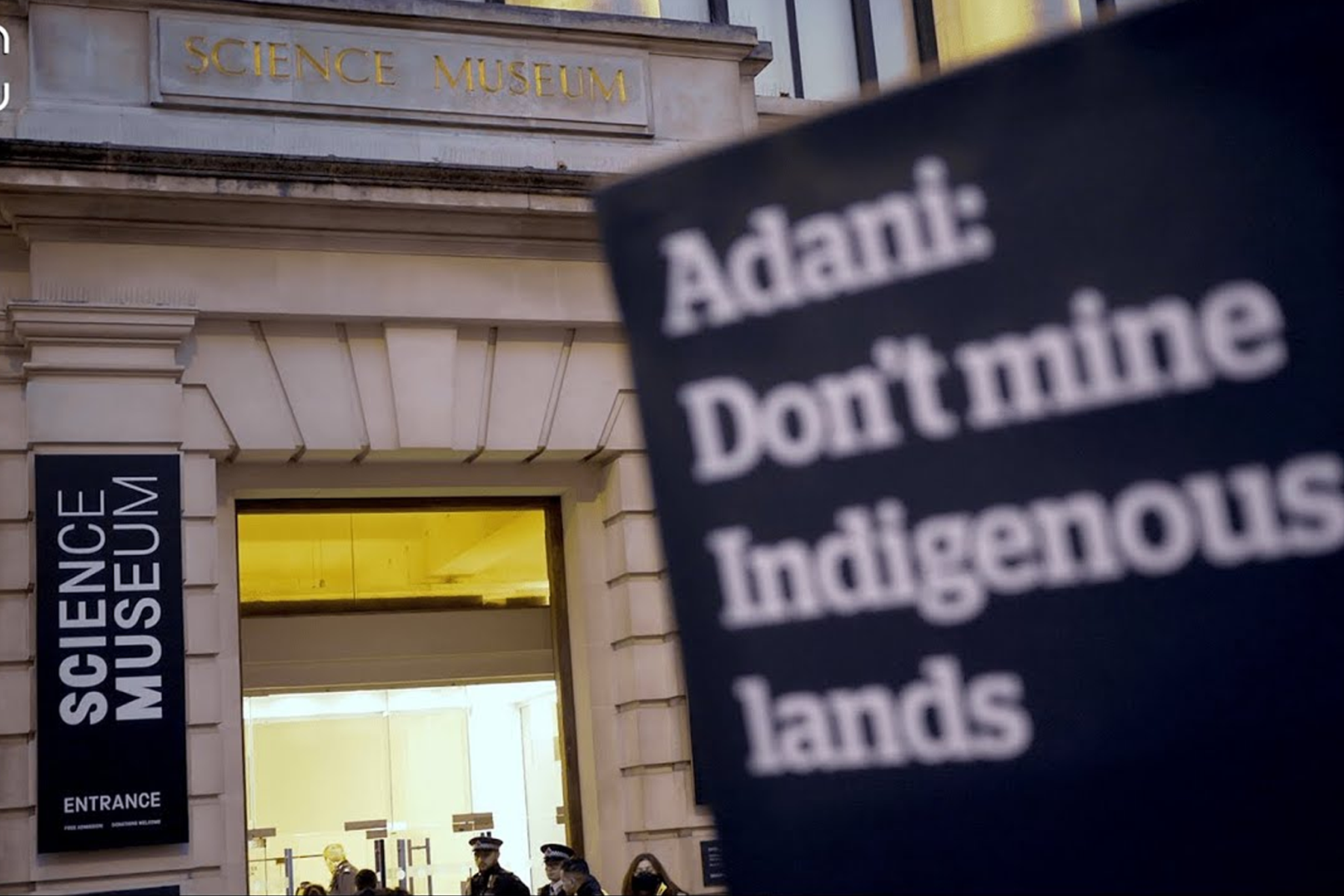 ACTION: British Science Museum's dirty coal money
The Adani Group wants to expand its coal operations by 800%. Sadly, this is the British Science Museum's new sponsor of the 'Energy Revolution' Gallery!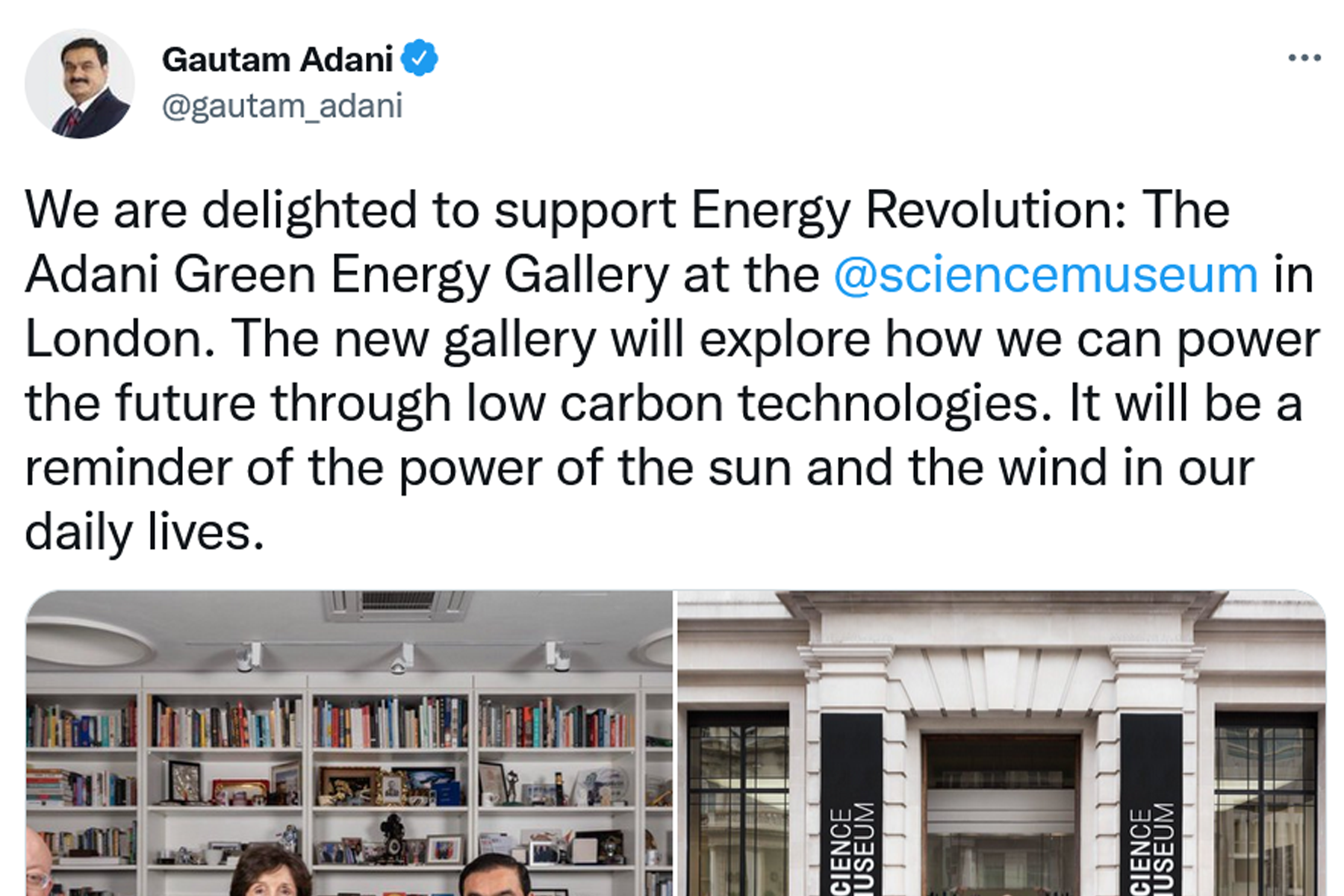 ACTION: #StopAdani on Social Media Pile On
Adani's mines are supported by the UK's finance industry – providing insurance and funding for it's devastating coal mines in Australia, India and beyond. Can you to join us on Twitter and Facebook, to take on the institutions enabling climate breakdown?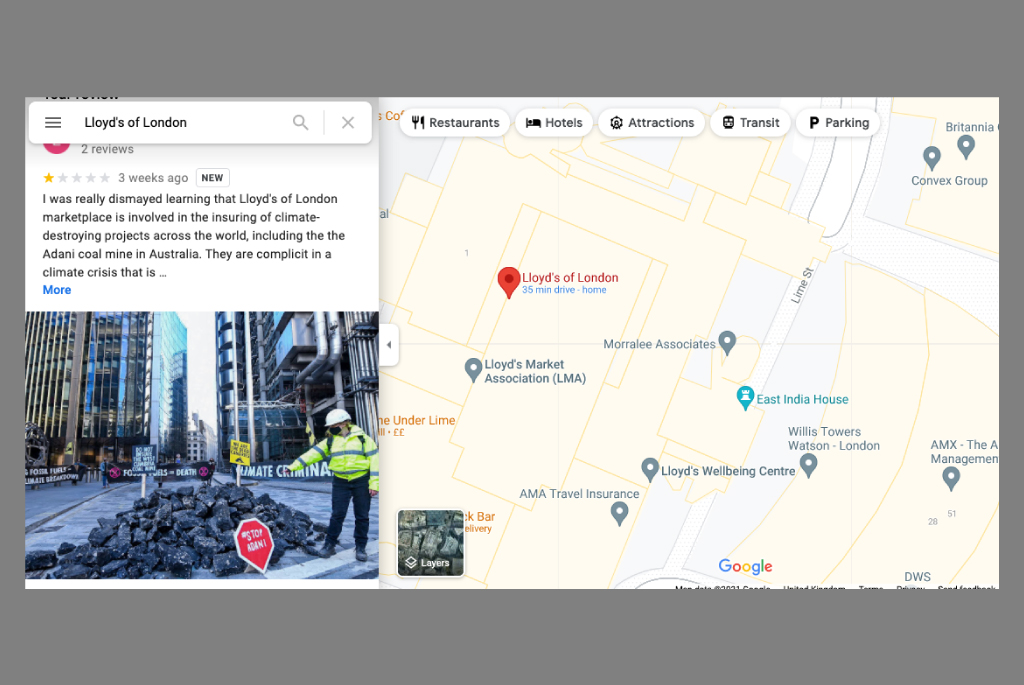 ACTION: Google Review Swarm – Stop Adani
Our guide to Google review swarming Lloyd's of London market members to mount public pressure on them to rule out the Adani coal mine.